News
Tips and tricks to leave a lighter footprint for business events in New Zealand
We think Aotearoa New Zealand is one of the most spectacular places on Earth. It's this love and awareness that has forged our desire to protect it to ensure it remains a pristine playground for future generations.
Here are our teams' top ideas on how to reduce the carbon footprint of your event here in New Zealand.
Reducing waste
Single-use plastics are being phased out in New Zealand and there is a growing cultural movement to bring your own containers. You won't see single-use plastic at any of our events and plastic bags are a thing of the past.
We recommend your guests bring their own water bottles and coffee cups with them when they travel to New Zealand. The tap water is safe to drink here, and we can provide water canisters for excursions so guests can refill their bottles. Alternatively, HQ New Zealand can help source high-quality water bottles and local, handmade, ceramic coffee cups to give as gifts to guests.
Using digital displays for branding is also a great option to ensure your signage doesn't end up in New Zealand's landfill.
Opt for local, sustainably produced food options
New Zealand has a reputation for producing some of the most amazing food in the world. Farm-to-table dining is nothing new here and event organisers that opt for local produce or vegetarian options have the opportunity to sample some of our great-tasting, nutritious ingredients.
New Zealand also has a range of sustainable meat options in New Zealand including our world-famous sustainably farmed seafood.
HQ New Zealand partners with great caterers that use locally sourced produce to meet your sustainability brief while still satisfying your guests tastebuds. Talk to us to request a sample menu for your event today.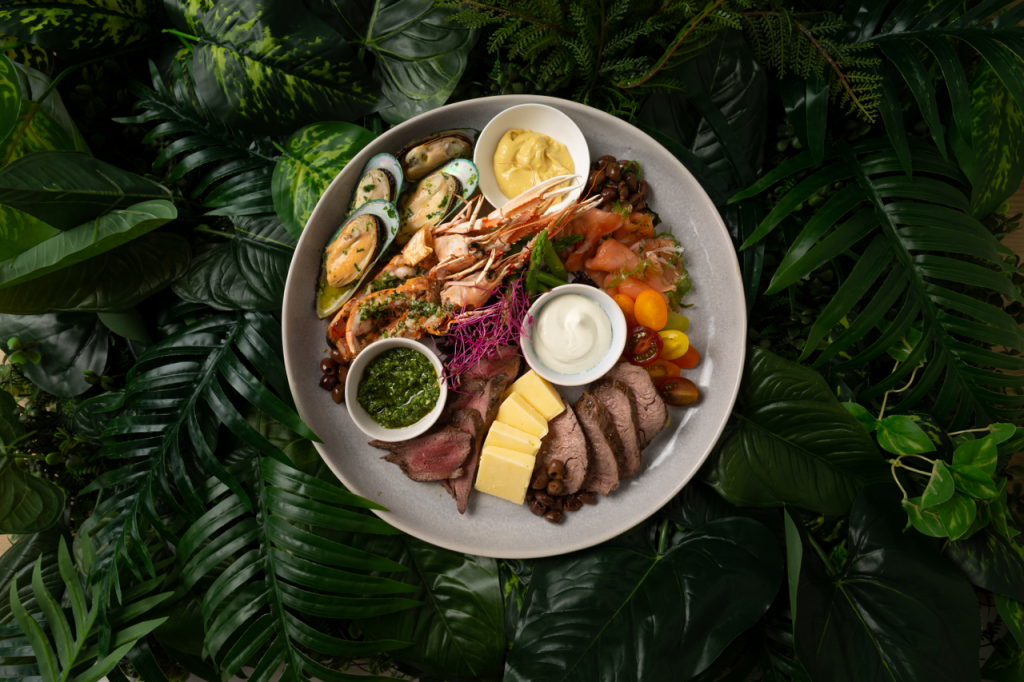 Partner with a destination management company to maximise efficiencies
Partner with a local destination management company like HQ New Zealand to reduce the need for multiple site visits before your event.
Our team provides invaluable local knowledge to ensure your itinerary is best suited for your group. Knowing the best spots for events, which activities pair well together and how to avoid too much travel will create efficiencies in your planning and can ultimately reduce your cost, stress and carbon footprint.
We can also provide our full team of local staff to support your event meaning you don't have to travel with an army of helpers to help run your event, and that you get some much-needed rest while running your event.
Discover ecofriendly-experiences
From e-biking adventures, ziplining, bungy and boating to visiting organic wineries or local farms, New Zealand has a plethora of regenerative tourism operators to ensure guests can have a good time without sacrificing the environment.
Choose to partner with like-minded operators with sustainability commitments and who are transparent about their environment and societal impact.
Groups can also engage in meaningful CSR activities while here in New Zealand. For example, activities that assist in New Zealand's conversation efforts, like trapping or native tree planting.
With HQ New Zealand, we can create tailor-made, sustainable itineraries to suit your group's size and needs.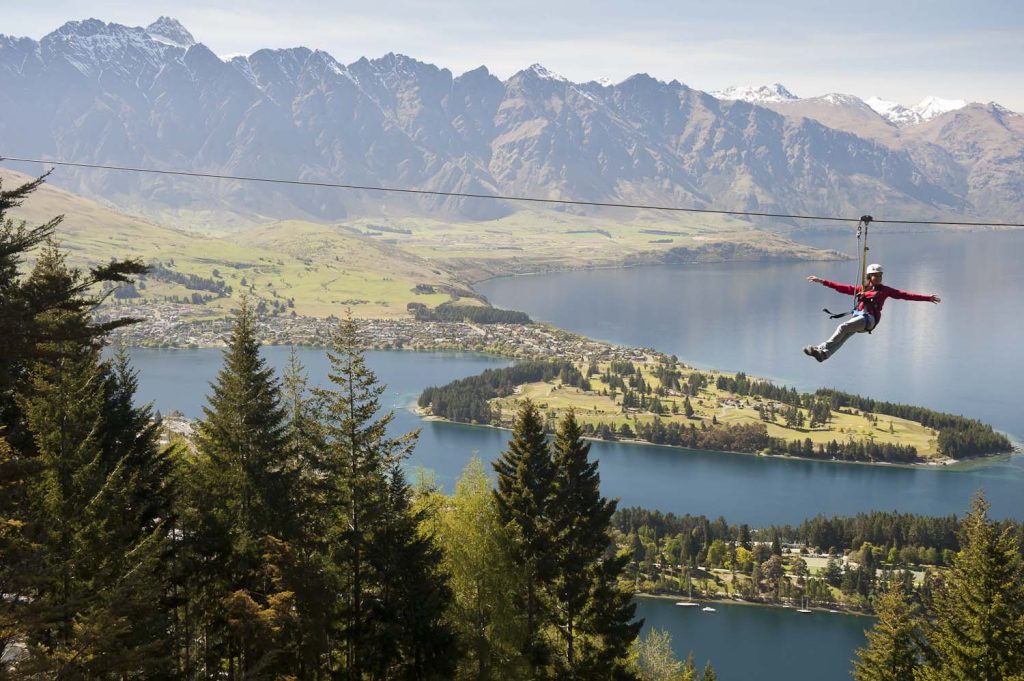 Choose sustainable accommodation providers
Visitors to New Zealand are spoilt for choice when it comes to finding an accommodation provider with sustainability at its heart.
With 5-star luxury sustainable hotels in our metropolitan cities, unique off-grid resorts (suitable for smaller groups) and a range of low-impact accommodation providers in Queenstown, rest assured New Zealand businesses are committed to doing their bit.
Talk to us today about our top picks and bespoke recommendations.
Hire locally – don't buy
Investigate local hire options for your events so you don't need to go out and buy items that will ultimately end up in landfill.
HQ New Zealand has a large range of props for all themes and styles available to hire, from centrepieces to large-scale installations. Rest assured, we recycle everything possible and donate items we can't reuse back to the community to be re-used.
Offset and/or reduce your travel emissions
A simple practice of ensuring your guests offset their emissions when either they or you purchase their travel is a great way to show your guests that sustainability is a core principle of your conference or incentive trip.
Try to fly direct to your New Zealand destination where possible. International flights are available from Queenstown, Christchurch, Dunedin in the South Island and Auckland and Wellington in the North Island.
Choose larger coaches for your group travel to help reduce the number of vehicles on the road and opt for electric or low emissions vehicles for small private transfers.
Measure your event's carbon footprint
Measure your event's environmental impact with tools like My Climate's Event Calculator or keep an eye out for the soon to be launched UN Emission Calculator for Events. Use this as a benchmark to help reduce future event emissions.
If sustainable travel is important to you, working with HQ New Zealand can give you peace of mind that your event is having the lowest possible impact on the environment.
We are committed to our environmental promise to take every possible step to reduce our carbon footprint and become more sustainable.
Connect to our team today to discover what's possible.